Vixta Linux: "Vista-like?"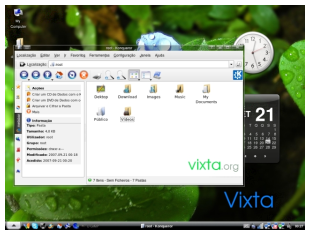 A Linux that has as its goals:
1. Bring Linux to the "masses"
2. Absolutely NoConfig (ANB)
3. User-friendly
4. Eye-catching
5. "Vista"-like
The screenshot here makes it look cool. It is based on Fedora… lot's of eye candy… it is interesting! We'll see if it catches on. Being like Vista is not a big deal for me, but for those trying to "win over" the masses, it could be a winner!