Geek Website of the Week: Spoon.Net!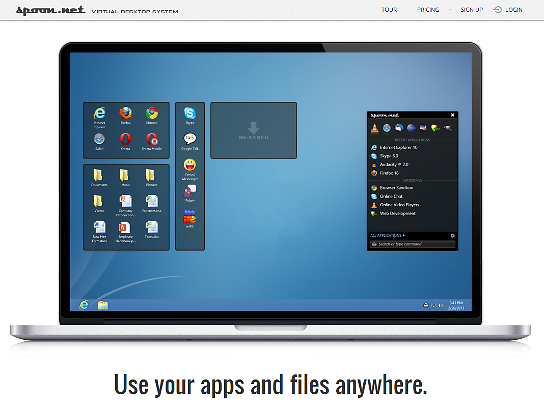 And, the GSotW as well! This is SO cool, that I did a demo for this week's Dr. Bill.TV Show, it will be posted later today, check it out! This is VERY awesome! I gotta give them huge Geek Cred for this implementation. You can either sign up for the service from their web site, or, if you have a business, and want to host it on your own server, you can do that as well! Did I mention… Awesome!
Spoon.Net – Virtual Desktop System
No more installs.
Apps launch inside pre-configured virtual machines with no changes to your desktop.
Spoon Console
Access the Spoon Console directly from your desktop by pressing Alt + Win.
Universal Search Engine
Instantly find apps and files anywhere, even across multiple devices.
Browser Plugin
Spoon works through a small browser plugin. No administrative privileges are required.
Hundreds of Apps Online
Use hundreds of free applications online, or easily virtualize your own applications.