300,000 in Less Than a Year for YouTube TV
Cord Cutters flock to YouTube TV!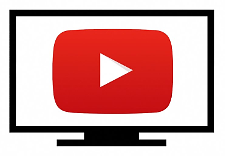 YouTube TV reportedly has 300,000 paying subscribers less than a year in
9to5Google – By: Abner Li – "Since its full launch in April, YouTube has been actively expanding its cord-cutting live television service with new cities, apps, and features. A new report today claims that YouTube TV has amassed just over 300,000 paying subscribers.
CNBC acquired the figure from a source as part of a broader piece detailing live TV services. The report also notes that Hulu with Live TV — which launched a month later with more channels, on-demand library, and features a number of upgrade options — has about 450,000 subscribers.
The latter figures come as Hulu earlier this month announced that the Live TV service, along with its Netflix streaming library competitor, has about 17 million users. We do not have a similar figure from YouTube, with Red rumored to only have 1.5 million subscribers as of November 2016.
Both online offerings pale in comparison to services offered by traditional satellite television providers. AT&T's DirecTV Now has 1 million paying users as of last month, while Dish's Sling TV is estimated to have more than 2 million.
YouTube TV costs $35 per month and offers 52 channels, including the big four broadcast networks and an assortment of other cable channels. The subscription includes six user accounts featuring unlimited DVR, with apps for the web, iOS, Android, streaming boxes, and smart TVs. As of last month, it is available in 84 markets across the country."