Geek Software of the Week: TeaTV!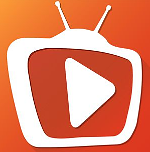 In our quest to find ways to cut the cord… of cable, that is… I've been looking into various applications that would give you access to TV shows and movies via the Internet. Not all are completely legal and licensed, so you have to be aware of what you have legal access to and what you do not have legal access to. This is a decision you will have to make personally, and become compliant to the law personally. However, I would be remiss from a technical point of view if I did not share with you all the options you have for viewing programs and let you decide how to best apply your own moral principles.
One of the most interesting applications that I've found, is TerrariumTV, it does however have it shortcomings, not the least of which is all the ads that are shown in TerrariumTV. I realize that the author of the software has to monetize his application as best he can, but the ads that come up in TerrariumTV seem more annoying than most!
This led me to a new application, called Tea, (as in the drink,) TV. What is TeaTV? It is an application that does what TerrariumTV does, but with better features, a cleaner interface, and it appears to me, way less commercials than TerrariumTV. The cleaner interface is much easier to use, and the additional information provided, such as information on the actors that are featured in TV shows and movies, is welcome as well!
If you go under the "Settings" option within the software, you also have the option to clear the cache of the application, which will free up resources on your device as well as help with any issues that you may encounter when using the software. I have found this very useful during my testing. I'll do a demo video on the Dr. Bill.TV show to show you what I mean. Stay tuned for that!
In the meantime, here is the link to TeaTV. You will notice that there are versions for Windows, MacOS, Android, and Linux! You have to love that! It is truly a cross-platform application.
"TeaTV – Free 1080p Movies and TV Shows for Android, Windows & Mac OSX Devices
Absolutely Free!
FREE and 1080p HD TV Shows and movies. Free Movies is the latest add-on with Movies and TV Shows in Full HD 1080p & HD 720p
Watch almost all TV shows and Movies
It provides almost any TV shows and movies. Many genre such as Drama, Crime, Comedy, Adventure, Family, Horror, Thriller, Romance, Western, Animation, Biography and more.
Download videos and watch offline
All available on this site in full HD quality.
You can also download the episodes in 480p, 720p and 1080p quality.
What is TeaTV?
The fastest, easiest way to find and discover movies, actors and shows.
Awesome interface.
TeaTV has been built from the ground up with performance in mind for a fast and efficient experience to surfing your collection.
Does it cost?
TeaTV is working on your behalf and making entertainment free, at no cost to you.
Login? No need.
You don't need to have an account when using TeaTV.
Join now
Watch trailers, read reviews and get shows seasons details, get the latest information on upcoming movie releases. Choosing the right movie has never been so easy.
Simple and Elegant
You can keep track of the movies you own, the movies you wish you had, the movies you saw and the movies you want to watch."