Google Assistant Will Identify Languages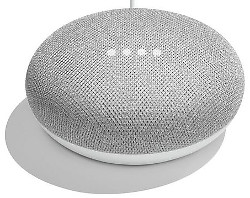 This is pretty cool!
Google Assistant will soon detect what language you're speaking in
The Verge – By: Jacob Kastrenakes – "Google Assistant is getting some important language upgrades this year. By the end of 2018, Google says it'll be able to understand and speak 30 languages, enough to cover 95 percent of Android users. And sometime later this year, the Assistant won't be limited to speaking one language at a time. It'll automatically detect your language each time you speak and respond in kind. So if you're multilingual, you'll no longer have to pick only a single language to use with the Assistant.
The Assistant launched widely this time last year, but it was only available in one language — English — at the time. It now supports eight languages — French, German, Italian, Japanese, Korean, Spanish, and Brazilian Portuguese — so Google has 22 more to add over the next 10 months. Nick Fox, product lead for Assistant, says the company doesn't plan to stop at 30. But 30 offers enough coverage that the team feels comfortable saying Assistant has 'really gone global at that point.'
Among the new languages will be Danish, Dutch, Hindi, Indonesian, Norwegian, Swedish, and Thai. They'll be added 'in the next few months.'
Being able to switch between languages on the fly is a big improvement, too. Previously, you had to completely change Android's language settings in order to change what language the Assistant was in, which essentially meant you were stuck speaking only one language since switching was a hassle. One thing the Assistant still can't do, though, is decipher multiple languages in the same sentence; it's still one language at a time. The multilingual feature will be limited to English, French, and German at launch but is supposed to expand to more languages 'over time.'
Expanding to 30 languages also helps the Assistant catch up to the one area it really lagged behind Siri. Apple's voice assistant currently supports 20 languages, several of which are in a number of different dialects (there are nine for English, for example). Siri also works in Cantonese and Mandarin, major languages Google has yet to add.
In addition to the new language features, Google is also announcing the launch of routines and some new integrations for Assistant. It's going to begin working with Android hardware manufacturers to integrate Assistant with their devices, so it'll be able to launch specific camera features, for instance. Google's going to start working with phone carriers so that the Assistant can be used to check your current data usage and other plan details."