Huawei Hurt by Trade War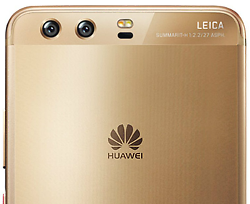 Best Buy will stop selling Huawei Phones.
Huawei dealt a blow, loses Best Buy as smartphone retailer
c|net – By: Roger Cheng – "It's going to get harder for Chinese telecommunications giant Huawei to sell its smartphones in the US.
Best Buy, the nation's largest electronics retailer, has ceased ordering new smartphones from Huawei and will stop selling its products over the next few weeks, according to a person familiar with the situation. Best Buy made the decision to end the relationship, the person said.
'We don't comment on specific contracts with vendors, and we make decisions to change what we sell for a variety of reasons,' said a Best Buy spokeswoman.
A Huawei spokeswoman called Best Buy a valued partner. But 'as a policy, we do not discuss the details of our partner relationships,' she said.
The move is a critical blow to Huawei, which is the world's third-largest smartphone vendor behind Apple and Samsung but has struggled to establish any presence in the US. Best Buy was one of Huawei's biggest retail partners, and one of the rare places you could see its unlocked smartphones in person. Huawei's Android-powered phones aren't sold by any US carriers, which is how a majority of Americans typically buy their phones.
Global Data analyst Avi Greengart called it 'devastating for Huawei.'
Huawei was widely expected to announce a partnership with AT&T in January at CES to carry the Mate 10 Pro smartphone, but the carrier reportedly backed out because of political pressure. A few days later, Verizon reportedly nixed its own plans to sell Huawei phones. Instead, Richard Yu, CEO of the company's consumer business, spent his time talking about the phones, which were already in the market elsewhere, as well as touting the Porsche Design variant of the smartphone.
While on stage during his CES keynote in January, Yu acknowledged that the lack of a carrier partner hurt, but said that it was 'a bigger blow to consumers' who lose out on a strong alternative for an Android phone in the Mate 10 Pro. CNET editor Andrew Hoyle called it 'a beautiful, big-screen bruiser' that earns its place among other high-end smartphones. The Mate's features include a front-facing camera that can shoot portrait mode-style photos and that has a beefy 4,000 mAh battery.
AT&T declined to comment on the reports, but noted it has never publicly committed to selling a Huawei phone. Verizon couldn't be reached for comment but has previously declined to weigh in on the matter.
Security concerns have long dogged Huawei in the US. In 2012, the House Intelligence Committee released a report accusing Huawei and fellow Chinese vendor ZTE of making telecommunications equipment that posed national security threats, and lawmakers banned US companies from buying the gear. Sprint, for instance, has earlier considered using Huawei to supply equipment to its network, but opted not to work with the company.
Following the report's release, the committee stressed that the report didn't refer to its smartphones.
Huawei had spent the last few years slowly building a fan base by selling unlocked phones through retailers like Best Buy, Amazon and Newegg. But most US consumers have still never heard of the company — or even know how to pronounce its name.
The tolerance for its smartphones has changed in the last few months. Following the reports of political pressure exerted in January, the directors of the FBI, CIA and NSA all expressed their concerns about the risks posed by Huawei and ZTE phones during a Senate Intelligence Committee hearing last month.
Huawei, for its part, has noted that its products — both telecom equipment and phones — are sold elsewhere around the world and with different global companies.
'Our products and solutions are used by major carriers, Fortune 500 companies and hundreds of millions of consumers in more than 170 countries around the world,' said a Huawei spokesman. 'We have earned the trust of our partners across the global value chain.'"