Google Chrome Turns 10 Years Old!
My favorite browser is now ten years old! Wow! How time flies!
OSNews – Thom Holwerda – "Google first released its Chrome browser 10 years ago today. Marketed as a 'fresh take on the browser', Chrome debuted with a web comic from Google to mark the company's first web browser. It was originally launched as a Windows-only beta app before making its way to Linux and macOS more than a year later in 2009. Chrome debuted at a time when developers and internet users were growing frustrated with Internet Explorer, and Firefox had been steadily building momentum.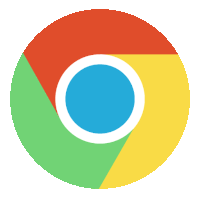 When it was first released as beta, Chrome was a revelation. It was faster than Firefox, and sported a cleaner, simpler UI. I used Chrome from the very first few beta releases, but in recent years the browser has started sucking up more and more resources, and it feels – emphasis on feels – slower than ever before. On Windows, I switched to Edge, which feels a lot faster for me than any other Windows browser, and on my iOS devices I obviously use Safari.
With the new UI redesign coming to Chrome coming Tuesday – I see very little reason to go back."