Second Gen Chromecast Coming?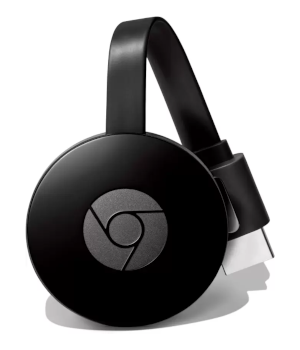 Google Could Have Second-Gen Chromecast Ultra in the Works
Cord Cutters News – By: Philip Palermo – "9to5Google is reporting that Google could launch a second-gen Chromecast Ultra later this year. Key features include Android TV support, a form factor similar to the third-gen Chromecast, and an external remote control. Sources told the site the new remote could borrow elements from the Daydream View remote as well as Apple TV.
A very remote-like device was also seen passing through the FCC, as spotted on Twitter by Janko Roettgers.
The device itself is said to resemble 3rd Gen Chromecast devices, including the signature G logo and the HDMI connector, with updates to keep the new devices current with Google's more recent products.
No word just yet on pricing or a release date, but 9to5Google says we can expect 4K HDR support, along with Bluetooth and WiFi. Given Google's cancellation of its I/O event in Mountain View due to coronavirus concerns, it remains to be seen how the company will announce its latest round of hardware, but we'll keep you up to date as we learn more.
Google did not have a comment on the possibility of new devices."