Geek Software of the Week: PC Equalizer!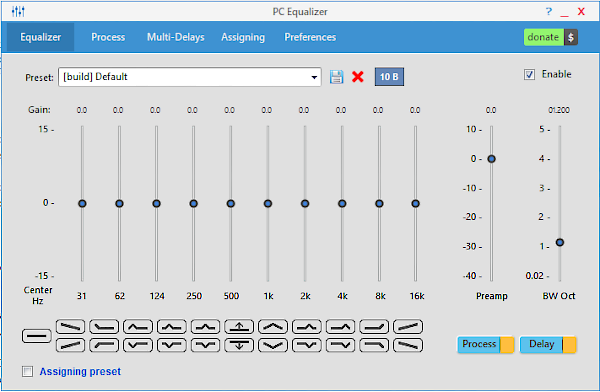 I love this! I needed a true "live" equalizer for my new microphone, the venerable Shure SM7B! I needed one that would allow me to adjust "on the fly" and tweak my recording and use for streaming as well. This is what I found, it works, and it is totally free and Open Source!
PC Equalizer is a Graphical User Interface for "Equalizer APO" which is a parametric / graphic equalizer for Windows. They are two separate prograoms that work togther, with APO providing the muscle, and the GUI providing a way to set it up and save the settings.
Designed for those who are looking for fixed frequencies equalizer, offering a quick and easy audio filtering with ability to control left-right channels (Stereo, Mono, Swap, Invert, Balance…etc), Expand or contract Stereo using Pan\Expand processing feature.
You can create effects using Multi-Delays feature e.g. Echoes, Delays, Reverb & many others.
Also you can assign a preset to a program such as (Rock preset with Winamp, Classic preset with Windows Media Player, or Pop preset with PotPlayer…etc).
How to install:
1) Download and install the "Equalizer APO" first, available for 32 and 64 bit from: http://equalizerapo.sourceforge.net/
2) Restart Windows.
3) Download and install the latest version of PC Equalizer from: https://sourceforge.net/projects/pc-equalizer/files/