Elon Musk Has Become the Richest Man in the World!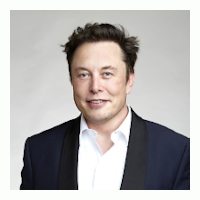 Elon Musk is the world's richest person
Ars Technica – "Elon Musk has become the world's richest man, surpassing previous record-holder Jeff Bezos, according to CNBC. Musk is now worth more than $180 billion.
Musk's rising wealth reflects the meteoric rise of Tesla's stock. The company's share price closed at $816 on Thursday, up almost 8 percent for the day. That share price values Tesla at almost $800 billion—several times more than any other car company.
CNBC says that Musk's rise to become the richest man in the world is the fastest in history. At the start of 2020, just over a year ago, Musk was worth only $27 billion. At the time, Tesla stock traded for less than $100 (adjusting for a 2020 stock split).
The stock increased to more than $700 over the course of 2020. Then, in the first week of 2021, it rose above $800."