My Personal Software Recommendations for Windows!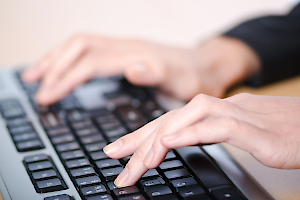 I love Open Source software! I feel that it is more secure, and more innovative than "commercial" software in many cases. However, the main thing I like about them is that they are FREE!
I have listed below my personal picks for various software categories. This is software I use on a very regular basis. For the most part, I install these on EVERY computer that I use (that runs Windows.) In the case of my Linux machines, most of these will also run there, natively, and have the same interface on both platforms, which contributes to their ease of use.
Computer-based Bible Software
e-Sword
Audio and Video Metatag Editor
MP3tag
Computer-based Art and Drawing
The GIMP
Paint.NET
Video Player
The Potplayer
VLC Player
Text Editor
Notepad++
Archive Manager
7-Zip
E-Mail Manager
Thunderbird
Bittorrent Client
qBittorrent
Hard Disk Utility
WinDirStat
Bleachbit
Backup Tool
Clonezilla
Detailed Disk Search
Everything
Web Browser
Microsoft Edge
Local Virtualization
Oracle VirtualBox
Audio Editor/Recorder
Audacity
Office/Productivity Suite
OnlyOffice
LibreOffice
Remote Access
TightVNC
Video "Scraper" / Downloader
JDownloader 2
4K Downloader
FTP Client
Filezilla
Video Production/Streaming
OBS Studio