New Techpodcasts.com Website!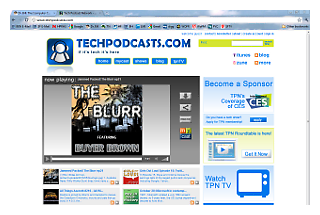 As you may know, we are a proud member of the Techpodcasts Network. And, they have just released a new, and very cool "Web 2.0-like" web site! Check it out, and look for the "Dr. Bill – The Computer Curmudgeon" show, as well as "Dr. Bill.TV"… all the folks on Techpodcasts Network have committed to good, clean, informative tech shows! It is a pleasure to be associated with this great group of "up-and-comers" in the podcasting world! By the way, I am listed under the "Tech Chat" category!
The Techpodcasts Network is now a part of the Raw Voice Media Group as well… so big things are coming! Stay tuned!