RawVoice Media Launches "PodcastFAQ!"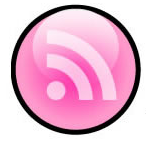 Very neat! RawVoice Media, Inc., the folks that are behind the Techpodcast Network, and the Blubrry podcast community, have started a new service… called PodcastFAQ. Check it out… it is an awesome collection of info on podcasting and podcasting technology and promotion!
Here's what they say on the Home Page:
"Welcome to podcastFAQ.com, a website committed to providing everything you need to know about podcasting. This site aims to contain the most up-to-date information for podcast creators, consumers and businesses. The content on podcastFAQ.com is intended to be easy to find, to the point, and without clutter.
Whether you're a new or seasoned podcaster, an avid listener/viewer, or just someone interested in podcasts, we hope to have something for you. Go ahead; it's easy. Use the navigation on the left to explore the breadth of the site.
podcastFAQ.com is the result of a bunch of us podcasters – who are also the founders of RawVoice Inc. – going to meet-ups, podcamps and expos preaching our love, passion and knowledge of podcasting. It dawned on us that we had all this information about podcasting, but nowhere to put it."