I Double-Dog Dare You to Go Watch "Expelled!"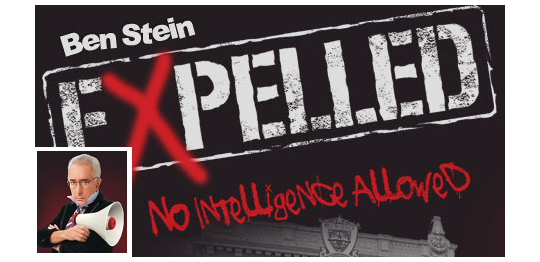 Here's a movie teaser for you… what if science, that claims to be open-minded to any hypothesis, black-listed one point of view? Impossible, you say? Watch Ben Stein's new movie, "Expelled: No Intelligence Allowed" and see it happen before your eyes! Watch the trailer for the movie at the link below:
Expelled: No Intelligence Allowed
"By it's April 18th national release, EXPELLED producers know that a minimum of 900 US theaters will screen the satirical documentary, making it one of the widest documentary releases in US film history. Film distributor Rocky Mountain Pictures has estimated that 1,000 screens will be booked by opening day."
Come on, I dare ya!