Geek Website of the Week: Koyote Soft!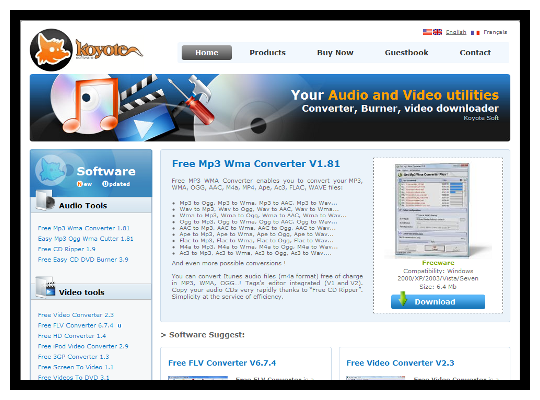 New post category, new feature, new website! Wow! Check out Koyote Soft for all your video and audio conversion needs, man! This site rocks! FREE software to do your video and audio format conversions! I kid you not!
If you are a geek like me, you will find this stuff amazing and totally useful!