Geek Software of the Week: NetDrive!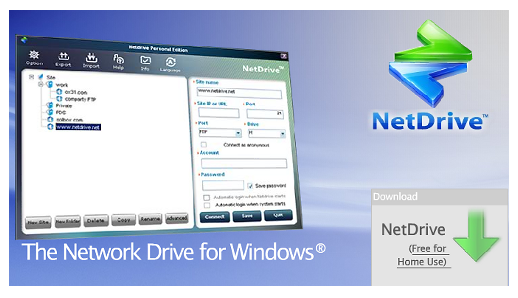 Wow. Again…. wow! This one rocks! Every so often I run across a free (for personal use) program that just changes the paradigm… this one does! (For me anyway!) It allows you to set up your FTP connection to be a local drive letter on your system. Now, at first that doesn;t sound so interesting… but this makes it look like it is truly local, file attributes, dates, file size amounts, etc., etc. Dewd! Imagine using a "local" PC backup program to back up your FTP site! Oh yeah!
Check this one out fer sure!
NetDrive – the Network Drive for Windows
"With NetDrive, managing your remote FTP and WebDAV servers will be as easy as any old file folders on your PC. Once you mount the local drive, you don't need to run an application or an FTP client interface but a simple drag-and-drop in your Windows Explorer will be sufficient to transfer and manage files."