Open Source Game Console, OUYA, Gets OnLive Support!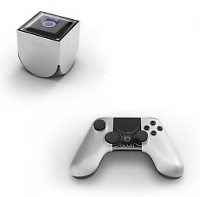 OUYA, the Open Source Gaming Console, and very successful Kickstarter project, is gaining steam (no pun intended!) Get it? "Steam" is a big on-line gaming platform? OK, OK.
OUYA secures OnLive partnership, teases controller design as it passes $5.5M on Kickstarter
"OUYA, the wildly successful Kickstarter project that recently passed $5.5M in funding, has just announced a partnership with cloud gaming company OnLive, a service which delivers popular gaming titles on-demand over the Internet. This, at the very least, will guarantee games will be readily available from the start, in addition to OUYA's plans on working directly with developers.
If you haven't heard of OnLive yet, you can think of it as the Netflix of on-demand gaming. The service first launched on PCs, Macs an TVs, and then expaned to iOS and Android in December of last year. Here's a tease from OUYA's announcement:
According to OnLive, this partnership will bring "hundreds of top-tier games" from 80+ publishers onto the OUYA console — games that will also be playable on a tablet while you're on the go. Instant demos (lasting up to 30 minutes) will also be available for nearly every game in OnLive's library, including the likes of Ravaged and Darksiders II."