Xbox One Price Drop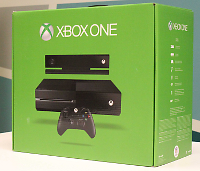 We all know that the end of Windows XP is coming in just over a week, as I write this. A lot of stock pundits are predicting that Microsoft stock will fall because so many people are still using Windows XP, and have not moved on to Microsoft's later operating systems. Also, this week, Microsoft announced a price drop on the Xbox one console and game bundle from $500.00 to $450.00.
It also appears that this is not a one-time sale, but an actual price adjustment. Investors have been cautious about third-quarter sales figures because the Xbox one has not been selling quite is robustly as expected. So, Microsoft has cut the price to put it in a similar range with the Sony PlayStation 4. Of course, gaming console sales have been softer overall anyway. Microsoft stock is still softer than he has been in over 15 years. So, there are signs that Microsoft's bubble, at least, may be getting ready to burst.
Of course, this isn't the first time that their stock is dropped somewhat, so I would not count them out yet. We'll just have to wait and see what the market does, and how their market share shakes out. It may all depend on what they do with Windows 9 and whether they will insist on continuing to bully customers into using their sorry "Metro" interface. I still think that all they would have to do is provide a software switch within Control Panel to turn off their ugly square Metro screen and give it a classicshell.net, so to speak, option… and they could reclaim a lot of there operating systems market share very quickly!