Geek Software of the Week: Proxmox VE!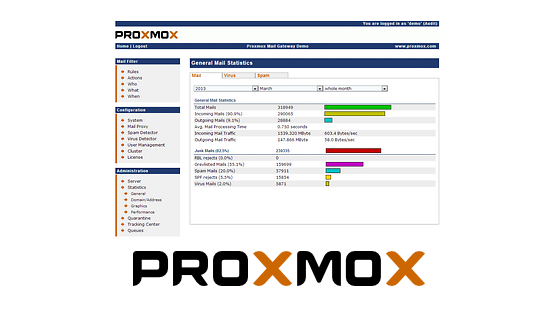 "Proxmox VE is a complete open source virtualization management solution for servers. It is based on KVM virtualization and container-based virtualization and manages virtual machines, storage, virtualized networks, and HA Clustering.
The enterprise-class features and the intuitive web interface are designed to help you increase the use of your existing resources and reduce hardware cost and administrating time – in business as well as home use. You can easily virtualize even the most demanding Linux and Windows application workloads.
Powerful and Lightweight
Proxmox VE is open source software, optimized for performance and usability. For maximum flexibility, we implemented two virtualization technologies – Kernel-based Virtual Machine (KVM) and container-virtualization.
Open Source
VE uses a Linux kernel and is based on the Debian GNU/Linux Distribution. The source code of Proxmox VE is released under the GNU Affero General Public License, version 3 (GNU AGPL, v3). This means that you are free to inspect the source code at any time or contribute to the project yourself.
Using open source software guarantees full access to all functionalities – as well as high security and reliability. Everybody is encouraged to contribute while Proxmox ensures the product always meets professional quality criteria.
Kernel-based Virtual Machine (KVM)
Open source hypervisor KVM is a full virtualization solution for Linux on x86 hardware containing virtualization extensions (Intel VT or AMD-V). It is a kernel module added to mainline Linux.
With KVM you can run multiple virtual machines by running unmodified Linux or Windows images. It enables users to be agile by providing robust flexibility and scalability that fit their specific demands. Proxmox Virtual Environment uses KVM virtualization since the beginning at 2008, since 0.9beta2.
Container-based virtualization
OpenVZ is container-based virtualization for Linux. OpenVZ creates multiple secure, isolated Linux containers (otherwise known as VEs or VPSs) on a single physical server enabling better server utilization and ensuring that applications do not conflict. Proxmox VE uses OpenVZ virtualization since the beginning of the project in 2008."