LibreOffice is Coming On-Line!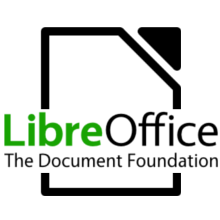 Would you like a version of LibreOffice that would be available via the web, like Office 365 from Microsoft? Well, it is coming!
SecureDrop 0.3, LibreOffice Online, and more news
Open Source News – By: Scott Nesbitt – "If you're looking for a free and open source alternative to Google Drive or Microsoft Office Online, you'd have a hard time finding it. While there are services like Framasoft and Sandstorm, they're collections of disparate applications that don't work all that well together.
Two companies, IceWarp and Collabora, are coming together to bring the popular open source LibreOffice productivity suite online. The online version, called LibreOffice Online, 'is intended to guarantee complete document cross-compatibility with the desktop version of LibreOffice,' according to InfoWorld.
There's currently no release date for LibreOffice Online. The first releases won't pack all of the features and functions of the desktop version. According to Collabra, the online edition will only have "a subset of the features available in LibreOffice desktop versions." But if IceWarp and Collabra succeed, this could be big for LibreOffice."