Ubuntu One is now Open Source!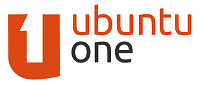 Ubuntu One Cloud Service was closed source, but since Ubuntu closed it, they have opened the code!
Ubuntu's shuttered cloud storage system now open source
Ars Technica – By: Jon Brodkin – "Canonical gave up on operating its Ubuntu One cloud storage service more than a year ago, but this week it released the system's file-syncing code under an open source AGPLv3 license.
Though Canonical is primarily known for its open source Ubuntu operating system, it also has some closed source products and services, including Ubuntu One.
'Today, we're happy to be open sourcing the biggest piece of our Ubuntu One file syncing service,' Canonical Director of Online Services Martin Albisetti wrote. 'The code we're releasing is the server side of what desktop clients connected to when syncing local or remote changes. This is code where most of the innovation and hard work went throughout the years, where we faced most of the scaling challenges and the basis on which other components were built upon.'
Canonical hopes the code will be 'useful for developers to read through, fork into their own projects or pick out useful bits and pieces.'
The code is available on Canonical's Launchpad, along with instructions on starting a server and client. There is more Ubuntu One 'code related to the website, REST APIs, contacts and music streaming,' which will also be released as open source at a later date.
As for why it took more than a year to release the code, Albisetti explained that '[o]ur engineering team was tasked with supporting the release of the phone and then the now announced Snappy project. The team cared deeply about open sourcing this code and spent time wherever they could spare in moving it forward, cleaning up the code so it would work enough outside of the very specific production environment and untangle it of some commercial code that was used at some point.'
Canonical has been working on a version of Ubuntu for smartphones for at least two-and-a-half years now, with limited success. The first Ubuntu phones from hardware maker BQ went on sale in Europe in February of this year. Those phones are now on sale globally, but operate on frequencies that aren't compatible with high-speed networks in the US."