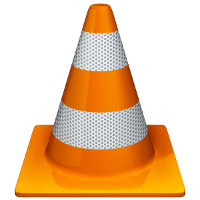 I LOVE VLC Player. It plays anything! So, I use it all the time on Linux and Windows… even my Macbook Pro! Now, I can use it on my Chromebook!
VLC finally available for Chrome OS
Android Authority – By: Edgar Cervantes – "When in doubt of whether you'll be able to play some obscure media file or not, just download VLC. That has been our philosophy for a long time. VLC is famous for supporting the largest variety of media formats. I have personally never encountered a file which doesn't work with this player, and now Chrome OS users can finally enjoy it.
This happens to be huge news, as Chrome OS was one of the last major operating systems without official VLC support. VLC is pretty much everywhere right now. There are versions for Android, iOS, Windows, Linux and OS X, as well as more obscure operating systems like Solaris, Haiku, ReactOS and others.
Chrome OS was certainly late to the party, but that is due to very valid reasons. Adopting solutions like PPAPI, NaCL and Javascript would require rewriting all the code and would bring some issues to the database. Of course, this was before Google announced ARC (Android Runtime for Chrome), a feature that would allow Chromebooks to run Android apps.
This changed everything for VLC. They were able to keep 95% of the code they already had, and adapting the rest to work with the web-based operating system. The final result is an application that works just as well as all other VLC versions.
It supports the same video and audio formats, as well as subtitle files. You can even play streams. Other supported features include playlists, accelerated playback, an audio equalizer, audio/video synchronization and hardware-accelerated video/audio decoding.
The only trick here is that the team has only tested it with two Chrome OS devices: the Chromebook Pixel and the HP Chromebook 14, which are the only two machines the team had access to. Please do test it on your own devices, though, and try to report any bugs you find.
Ready for some mad media playback? Just click through the button below to download the app from the Chrome Web Store. And don't forget to hit the comments and let us know how VLC for Chrome OS is treating you!"