Amazon Adds Their Silk Web Browser to the FireTV
I got the new FireTV Stick for my bedroom TV.. I like it!
Amazon Adds a Web Browser to The Fire TV
Cord Cutters News – By: Luke Bouma – "Today Amazon officially released their Silk Web Browser for the Fire TV, Fire Stick, and Fire TV Edition smart TVs. Now you will be able to surf the web on your TV with the Fire TV.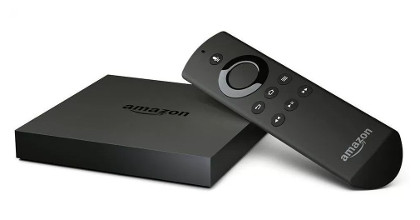 This was first spotted by AFTVnews.com and if you have ever used a Fire Tablets browser you will be right at home with the Silk Browser on the Fire TV.
Right now the Silk Browser only works on 1st and 2nd Gen Fire TVs. Sadly no 3rd gen Fire TV support at this time. (Look for that to be added shortly.) There is also no 1st gen Fire Stick support as the sticks slower CPU is not powerful enough for the Silk Browser to work correctly.
The browser does not seem to support Flash but will support HTML5 video so sites like YouTube and more will allow you to stream video on your Fire TV with the Silk Browser.
To add the Silk Browser to your Fire TV you can find it in the Amazon App Store HERE. At this time it should be concerned a beta product and will likely still have many bugs."