Google Breaks YouTube on FireTV… Again!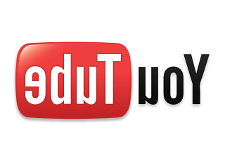 The crazy feud continues!
Google briefly broke Amazon's workaround for YouTube on Fire TV
The Verge – By Chris Welch – "Google and Amazon aren't getting any closer to ending their bitter feud. In fact, today the user-hostile fight between them is only getting worse. YouTube briefly appeared to have blocked the Silk web browser on Fire TV from displaying the TV-optimized interface normally shown on large screens. As a result, trying to navigate YouTube and watch videos became a usability nightmare on Amazon's popular streaming products.
We confirmed the TV interface wasn't working around 5:00PM ET; by around 6PM, the TV interface had returned. Amazon declined to comment; Google didn't immediately respond to a request for comment.
While the TV interface was unavailable, YouTube on the Fire TV was basically a desktop computer experience. To control it, you had to browse around with the Fire TV remote (not exactly simple), play a video, then click to maximize it to fill the screen. Firefox for Fire TV was blocked from showing the TV-optimized view, as well.
This temporary change follows Google's decision to remove YouTube from Fire TV altogether late last month, which was the company's most aggressive move yet in its ongoing spat with Amazon. Google has criticized Amazon for refusing to sell its products or build Chromecast support into Prime Video on Android. Amazon began to address those complaints on December 14th by claiming it would restore sales of the Chromecast. Over a month later, Google's streaming gadgets remain unavailable. (The Apple TV, which had also been kicked off Amazon.com for years, is shipping as promised.) Amazon has given no indication that it intends to sell Google Home, a rival to its own Echo smart speaker.
A faint glimmer of hope that tensions might cool between the two came in December when Google said it was holding 'productive' talks with Amazon about keeping YouTube around and not taking out this feud on their mutual customers.
Enough already."