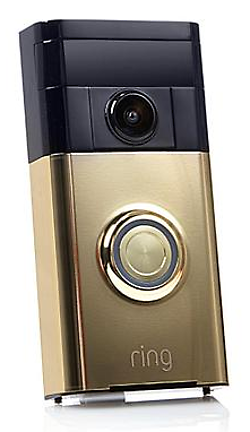 I saw Ring debut on "Shark Tank" – Boy! They really missed this one! Fox Business Channel reports that Amazon will pay one BILLION for the company!
Amazon is buying smart doorbell maker Ring
TechCrunch – By: Greg Kumparak – "With Nest's first smart video doorbell right around the corner, Amazon is busy buying up the competition.
After acquiring Blink just two months ago, Amazon is now acquiring Ring, makers of the self-titled Ring doorbell (plus a bunch of other security gear, like solar security cameras, floodlight cams and an in-home alarm system).
GeekWire broke the rumor this afternoon, and we've just received independent confirmation.
Details on the deal are still pretty light; the financial terms of the deal, for example, haven't trickled out just yet. Update: Reuters is reporting, via tweet, that the sale price was more than $1 billion. The company had raised around $209 million to date, according to Crunchbase.
This acquisition makes plenty of sense. Amazon has already built a few connected cameras of its own — but hardware is, as they say, hard, and that's not going to change. With nearly a dozen solid products to its name, the Ring team has proven themselves more than capable of building hardware (and I'm sure its array of patents doesn't hurt, either.) With Amazon, Google, Apple et al. all duking it out for physical space in and around your home, someone was going to make a big offer — and I'd be surprised if Amazon was the only bidder in the mix. Plus, who on earth is responsible for more doorbell presses than Amazon?
(Fun bit of trivia: Ring debuted to the world on Shark Tank back in 2013, then known as 'DoorBot.' They wanted $700,000 for 10 percent of the company, but no one took the deal.)