Chromecast on VLC 3.0!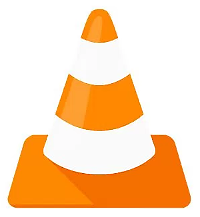 What we have waited so long for, Chromecast on VLC, is finally here!
VLC 3.0 lands on Android, Chrome OS, and other platforms with Chromecast support in tow
9to5 Google – By: Ben Schoon – "VLC is one of the most used media programs on the planet, and today it's getting its first major update in nearly 2 years. VLC 3.0 is available now, and it's going to be available on all major platforms at once with some big features in tow.
VLC 3.0 is the first concurrent release the player has ever had across all its supported platforms including Android, Chrome OS, Android TV, Linux, macOS, iOS, Apple TV, and Windows.
This new update features over 1,500 bug fixes, support for HDR, 360-degree video, optimization for the iPhone X, hardware accelerated decoding, and the big one, support for Google's Chromecast.
VLC users haven't been quiet over the years in expressing their desire for this functionality, and after briefly showing up in a beta update last month, the functionality is now official. Unfortunately for some, this functionality is limited to the Android app only, but that includes support for Chromebooks and Samsung's DeX environment.
As you'd expect, Chromecast support on VLC allows you to play native media on your big screen with the tap of a button, with 'formats not supported natively' even working with this functionality. It's a welcome addition, no doubt, and one you can easily try out now by downloading the update via Google Play.
VLC explains in another post why Chromecast support took as long to arrive as it did, but it really comes down to the fact that Google's streaming platform is meant for just that, streaming. Local files were never supposed to work properly with it, despite the attempts we've seen over the years. Video formats also proved to be a challenge.
…Chromecast only supports very few codecs number, let's say h264. Google ensures that your video is encoded in h264 format on youtube.com, so streaming is simple. With VLC, you have media of any format. So VLC has to be a http server like youtube.com, and provide the video in a Chromecast compatible format. And of course in real time, which is challenging on Android because phones are less powerful than computers.
VLC v3.0 is available now on Google Play, and for other platforms, you can head over to VLC's site for the respective download links."
To use your Chromecast to play from VLC 3.0, in VLC select "Playback," then "Renderer" and then choose your Chromecast device. Cool!