Sling TV Grows by 47%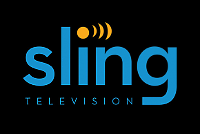 Lot's of new Cable Cutters out there!
Dish separates out Sling TV subscribers for first time, reports 47% growth
9to5Mac – By: Ben Lovejoy – "Dish Network has for the first time separated out its Dish TV and Sling TV subscriber numbers. The company revealed the figures in its year-end financials for 2017…
Dish says that Sling TV accounts for 2.212M of its 13.242M Pay-TV subscribers, and told us that this represents 47% growth year-on-year. This contrasts with its legacy satellite TV service, which lost more than a million subscribers in the course of the year.
The company says that Sling TV remains the #1 live and on-demand Internet streaming service. Average revenue per user across its entire subscriber base fell slightly to $86.43.
Sling TV brought its cloud DVR feature to Apple TV back in April of last year, with support added to iOS devices a couple of months later.
Sling TV, which is available on Apple TV, starts at $20/month."