Geek Software of the Week: Malwarebytes Browser Extension!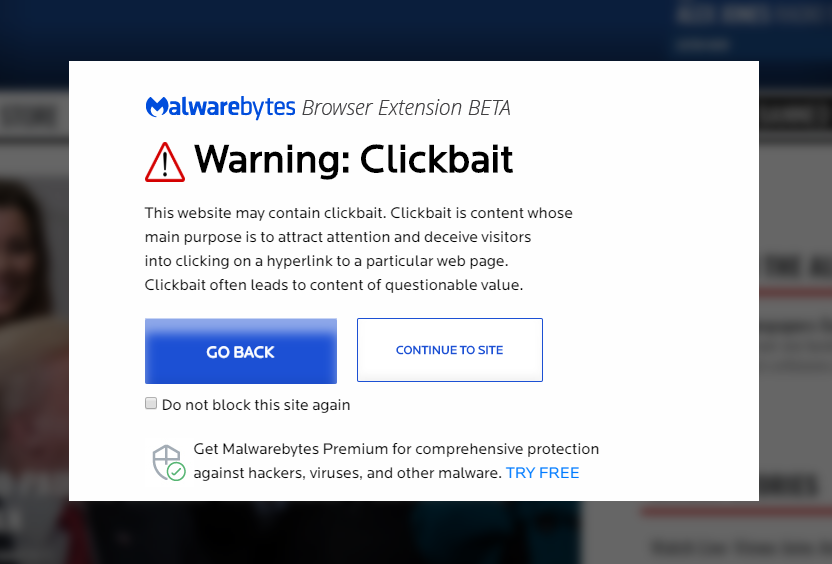 You guys know that I like to keep you safe online! This week's Geek Software the Week allows you to protect yourself from all kinds of Internet chicanery! I'm talking about Malwarebytes Browser Extension, which is in beta right now. It is available for Google Chrome, and Mozilla Firefox.
I would encourage you to go to the respective stores for these browsers and look for the Malwarebytes Browser Extension. As you can see from the image above when I went to a website that had been listed as a "clickbait website," it gave me a warning that would have allowed me to either go back, or continue to the site.
There is a small ad at the bottom of the screen that let you know that you can sign up for Malwarebytes Premium, which I use myself, but this is not a great price to pay for such an excellent tool! The Malwarebytes Browser Extension is very aggressive, and will protect you from sites that you may consider safe. That's why they have the box that says, "Continue to site." But at least they warn you, and give you a choice, as to whether to proceed.
I really like the way this works! And I would encourage you to seriously consider using it!