New Version of the Tor Browser is Out!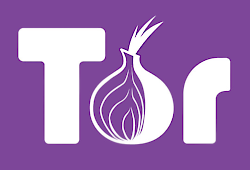 Concerned about security on-line? Actually, fanatical about security on-line? Then, Tor may be for you!
The Tor Project has released Tor Browser 8.0 with huge changes
NeoWin – By: Paul Hill – "The Tor Project has just recently released the eighth version of its Tor Browser. The release is noteworthy because it is the first version to be based on Firefox 60 ESR so it includes all the changes brought with the Quantum update including the updated Photon UI and more. Additionally, the developers redesigned the landing page and on-boarding process, they improved bridge fetching, and added better language support.
The new home screen has received a fresh coat of purple paint and puts DuckDuckGo search front and centre with the phrase 'Explore. Privately. You're ready for the world's most private browsing experience.' above it. In the top left is a getting started dialogue box which briefly touches on privacy, the Tor network, circuits, security, and tips. As part of the getting started process there are hotlinks to check your Tor settings to make sure everything is as you'd like it.
On the UI front too, pressing the secure HTTPS padlock icon when you visit a site on Tor will pull up your Tor Circuit information. This feature was previously viewable by clicking the onion button but has now moved into the site information dialogue box. By looking at the circuit, it should be clear to users exactly which IP addresses and countries they're hopping through.
For those in countries where Tor is blocked, the typical way to get onto the network is via a bridge. In this release, the bridge process has been significantly improved, the project said:
'For users where Tor is blocked, we have previously offered a handful of bridges in the browser to bypass censorship. But to receive additional bridges, you had to send an email or visit a website, which posed a set of problems. To simplify how you request bridges, we now have a new bridge configuration flow when you when you launch Tor. Now all you have to do is solve a captcha in Tor Launcher, and you'll get a bridge IP. We hope this simplification will allow more people to bypass censorship and browse the internet freely and privately.'
Lastly, with Tor Browser 8.0, support for nine previously unsupported languages have been added, they are Catalan, Irish, Indonesian, Icelandic, Norwegian, Danish, Hebrew, Swedish, and Traditional Chinese.
You can read the full blog post and release notes and download Tor Browser now."