Geek Software of the Week: Comodo One Remote Access and Control!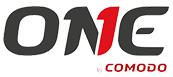 This week's Geek Software the Week is really powerful, and really interesting! If you are a technician that supports remote users, then this may be what you've been looking for! I had an interesting experience testing the software however. I downloaded the software and installed it, and within just a few minutes after downloading and filling out the form, I got a phone call! The phone call introduced me to the Comodo One set of tools, and offered a free session overview by one of their online representatives. I must admit, it put me off at first! I asked the person on the phone: is this set of tools completely free? They said, "yes, it was." I asked if it would remain free? They said that it would. It turns out that their method for monetization of their platform is to introduce you to their free tools, and then offer paid tools as an extra benefit, as well as offering partnership with their company to sell add-on services to any customers that you might have as a technician.
This is an interesting paradigm for them to work from, I must admit! You can decide whether or not you want to have the attention that you garner by setting up the account and using their services. This is not to say that they are pushy, or heavy-handed, in any way. Obviously, they are hoping that you will use their services more often and perhaps use their paid services and become a new customer. Comodo also offers a very nice antivirus as well as managed services, so it is your decision whether to look into these offerings instead of just using the free remote access tool.
If, however, you are looking for a remote access tool that is easy to push out to, or provide to, users that are less computer literate than you are, you may want to look into the Comodo One remote access tool!
Comodo One Remote Access and Control
"What is Remote Access?
Remote access is the ability to access a computer, device or a network from a remote distance.
Why you need Remote Access?
In an enterprise, for business requirements, employees who are not physically in the enterprise location may need to access other devices (including mobile devices), computers and servers connected to the enterprise network. System administrators may need to access employee devices to monitor and troubleshoot in case of any issues. Remote access enables immediate addressing of any issues, as well as faster response to business requirements.
Benefits of Remote Access
Remote administration – monitoring and control of devices connected to the network
Faster troubleshooting from remote
Access to files located on devices or servers connected to the network
Accessibility rights to files and folders can be defined for different categories of users
Faster access to files enables quicker and more efficient business response
Remote Desktop
A remote desktop is a remote access software tool that allows you to connect to another computer or device that is connected to the same network, or over the Internet.
Remote Access to Files
Remote access allows access to files on other devices, computers or servers connected to the network. The privilege and rights to access specific devices and folders can be defined based on business requirements.
Comodo ONE Remote Access and Control empowers technicians and administrators to manage servers, desktops, applications and mobile devices remotely so they can solve problems more efficiently. They can review performance data and roll out patches, updates and service configurations to address issues remotely."