NEWS: Roku Debuts Budget-Priced 4K Streamers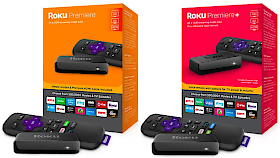 TabloTV Newsletter – "The folks at Roku introduced two new streaming devices earlier this week: the Roku Premiere and Premiere+. Both devices are capable of streaming 4K content when available and start as low as $40.
If your primary Roku streaming device is a 'numbered' Roku, it may be time for an upgrade as these are now several generations old and don't include some of the handy features (like TV power & volume buttons), processing power, or speeds of newer units.
However, at such a low price there are a few compromises for the new Roku Premieres compared the more expensive options in their lineups – namely older, slower 802.11b/g/n WiFi and no support for fancy-pants HDR video and Dolby Atmos Surround Sound.
While you may not care about Dolby Atmos or HDR, the faster 801.11 a/c WiFi on the Roku Streaming Stick/Streaming Stick+ is probably worth the upgrade, especially for a primary TV.
Still not sure? Compare different Roku models to find the options and price point that best suits your needs."