Chrome Extensions Will Work on the New Edge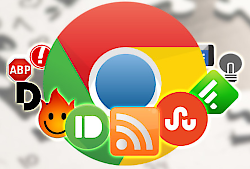 Even the Chrome Extensions will work on the new Edge. Wow! Microsoft really has made the conversion!
Microsoft confirms that Chrome extensions will run on new Edge browser
ZDNet – By: Liam Tung – "Microsoft didn't reveal many details about Edge's transition to Chromium, announced last week, but company officials have now confirmed it's aiming for Edge to support Chrome extensions.
A dearth of extensions for Microsoft Edge has become one of the many obstacles to Windows 10 users adopting Microsoft's modern answer to Internet Explorer.
But following Microsoft's announcement that Edge will move to Chromium, the company has revealed it may address the add-on gap by supporting the much larger population of existing Chrome extensions.
'It's our intention to support existing Chrome extensions,' Kyle Pflug, a Microsoft Edge project manager, wrote on Reddit in response to users and developers seeking answers about the switch.
Pflug didn't clarify how Microsoft envisages extensions being installed. As Ed Bott noted, Microsoft is believed to be aiming to allow all existing Chrome extensions to work unmodified on the new Edge browser, but developers will still need to package the extensions for the Microsoft Store.
Pflug also responded to Windows application developers looking for answers about what the switch would mean for Universal Windows Platform (UWP) apps and Progressive Web Apps (PWAs) if Microsoft ditched the EdgeHTML browser engine.
Both app categories depend on EdgeHTML and may need overhauling if Microsoft completely abandoned them.
Pflug said existing UWP and PWA apps in the Microsoft Store will continue to use EdgeHTML and Microsoft's Chakra JavaScript engine 'without interruption'. Microsoft isn't planning on adding an interpretation layer for existing apps to run on the new rendering engine.
However, Microsoft does 'expect to offer a new WebView that apps can choose to use based on the new rendering engine', according to Pflug.
Microsoft is also aiming to enable PWAs to be installed on Edge from the web, rather than restricting installs to the Microsoft Store as it currently does for PWAs. This move would be in line with Google's current approach for Chrome.
'We expect to provide support for PWAs to be installed directly from the browser (much like with Chrome) in addition to the current Store approach. We're not ready to go into all the details yet but PWAs behaving like native apps is still an important principle for us so we'll be looking into the right system integrations to get that right,' wrote Pflug.
Pflug also said Microsoft is in the early stages of bringing the next version of edge to 'all Microsoft devices', meaning it will come to Xbox One and possibly also to Microsoft's HoloLens AR headset."