iVCam Software Turns Your Phone Into a WebCam!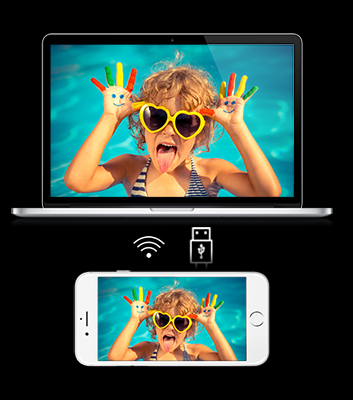 You can buy the full price version for $9.99 to "unlock" and remove the watermark in the upper left hand corner of the screen. Or, use it free if you don't mind advertising for them a bit. Simply go to your phone's Appstore, locate iVCam and install it. That part is totally free. THEN, download and install the Windows software side, and be sure that your phone, and your PC are on the same wireless network. iVCam appears as a "regular" webcam in your streaming app, or other application (like OBS for streaming, or Skype for phone use, or maybe Zoom, or Jitsi for conferencing.)
"Why buy a webcam since you already have a Mobile Phone or iPad?
iVCam turns your Phone/iPad into an HD webcam for Windows PC, which has a much better quality than most webcams and is compatible with all webcam-enabled applications. Replace your USB webcam, or integrated webcam, now with your Phone/iPad! It's also a perfect baby monitor, spy-cam, security camera and pet-cam.
FEATURES
High-quality, real-time video with low latency and fast speed
Automatic connection via Wi-Fi or USB and easy to use
Multi-instance support, connecting multiple phones on one PC
Supports common video sizes such as 360p, 480p, 540p, 720p, 1080p and 4K
Configurable for video frame rate, video quality and audio quality
Landscape and Portrait mode supported
Supports front, rear camera and real-time switching
Supports face beautify, flash, manual focus and video flip/mirror
Audio supported, use your phone as a wireless microphone for PC
Completely replaces USB webcam or integrated webcam, compatible with most applications using webcam
Preview video, take pictures and record video files with our Windows client software
Supports most software which use webcam, including Apps in Microsoft Store such as Windows Camera App
USAGE
Use iVCam in Skype
Use iVCam for video conferencing in Zoom
Multi-language support for iVCam
iVCam Features Description
Connect via USB
Multiple instances of iVCam
Broadcasting with iVCam
Use iVCam in OBS Studio
Use Mobile Phone as a PC Microphone"