Google to Add "Free Channels" to Google Chromecast!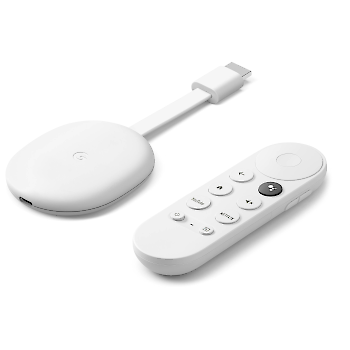 If you like FAST (free, ad-supported streaming television) channels, which are usually shown on local TV "sub-channels," but now can't get them because you were using Locast, and need these channels "streamed" to you… there may be new hope! Check this out!
Google's latest plans for Chromecast are all about free TV
Protocol – By: Janko Roettgers "Google is looking to make its Chromecast streaming device more appealing to cord cutters. The company has plans to add free TV channels to Google TV, the Android-based smart TV platform that powers Chromecast as well as select smart TVs from companies including Sony and TCL, Protocol has learned.
To achieve this, Google has held talks with companies distributing so-called FAST (free, ad-supported streaming television) channels, according to multiple industry insiders. These channels have the look and feel of traditional linear TV networks, complete with ad breaks and on-screen graphics. Free streaming channels could launch on Google TV as early as this fall, but the company may also wait to announce the initiative in conjunction with its smart TV partners in early 2022.
Google did not immediately respond to a request for comment.
Chromecast owners will likely be able to browse the channels through a dedicated live TV menu, which the company has thus far only used to offer access to paid TV services like its own YouTube TV subscription service. On smart TVs, the streaming channels are expected to be presented alongside over-the-air programming that can be accessed with an antenna.
That approach mirrors the way TV makers like LG and Samsung have integrated free streaming channels into their platforms. For these TV makers, free channels have become an overnight success story. Samsung alone streams 'billions of minutes' of linear programming via its TV Plus service every month, Samsung Electronics SVP Sang Kim told Protocol last year.
This success has prompted other TV platform operators to also embrace free linear programming. Roku has added over 200 free channels to its platform, and both VIZIO and Amazon have embraced live channels on their respective devices as well. Most smart TV makers directly integrate these channels into existing program guides, allowing for a seamless transition from live broadcast TV to streamed channels. This effectively turns FAST channels into a free alternative to basic cable.
Increased demand for free streaming channels has been met by a growing interest from media companies looking for ways to monetize their catalog fare. AMC Networks, for instance, has launched multiple FAST channels, including one dedicated to 'The Walking Dead' and one featuring IFC comedies like 'Portlandia.'
Other media companies with their own free streaming channels include the Weather Channel, Scripps, Reuters, Meredith and Bloomberg. It's unclear which of these channels will ultimately find their way to Google TV, but Google is expected to strike deals that will give the company wholesale access to dozens of free channels.
Interestingly, this is not Google's first foray into free TV streaming. When the company unveiled Android TV in 2014, it also included a live channels framework that was designed to aggregate live programming from streaming apps and over-the-air broadcasters. However, the framework never gained much traction, and Google didn't port the Live Channels app to Chromecast when it relaunched its streaming stick a year ago."